Posted on June 6, 2011 at 9:23 am
Two interesting reports this morning on Minnesota Representative John Kline's work as chairman of the House Education and Workforce Committee in Congress. MPR talks with Kline about his work overhauling the very unpopular No Child Left Behind initiative, its corresponding education programs, and other federal regulations pertaining to education funding. The Minnesota Independent also looks into Kline's work on education, but focuses on Kline's efforts to limit regulations on the for-profit education industry and the corresponding increase in contributions that industry is giving to him.
---
Posted on June 6, 2011 at 6:26 am
The TC Daily Planet is keeping a running score on recent payments for lawsuits stemming from 2008's Republican National Convention in St. Paul. So far plaintiffs have received separate settlements for a warrantless raid, being shot in the stomach with a rubber bullet, and having fliers and books seized in a raid and not returned. The payouts from local and national government add up to $82,000, which is or isn't a big deal depending on your view of the shenanigans surrounding the convention.
---
Posted on June 6, 2011 at 5:00 am
PiPress: Pianos On Parade at Grand Old Day.
St. Cloud Times: When I used to visit Grandma/I was very much impressed/By her all-purpose apron/And the power it possessed.
Strib: Do the results of health code inspections greatly influence your dining behavior?
---
Posted on June 4, 2011 at 1:33 am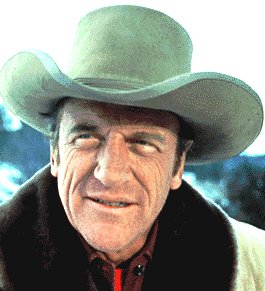 Here's the Strib obit, filled with Minneapolis-centric detail. Jim's big break came when his mentor, John Wayne, recommended that Arness be cast as Matt Dillion in "Gunsmoke," which later became TV's most-watched series from 1957-1961. Prior to that, Arness had appeared in some 20 films; mostly bit parts. (If there was any other role he was best-known for, it was being cast as the rubber-suited monster in the 1951 drive-in classic "The Thing From Another World.") "When [Gunsmoke] premiered in 1955, mother Ruth Aurness told the Star Tribune that she was distressed about the kind of character her son had signed up to play. 'But I suppose I have to think about his career,' she said."
("But, gosh, darn it, Mom," the 6-foot 7-inch Arness might have responded. "I'm a big boy now.")
---
Posted on June 3, 2011 at 9:51 am
The standoff at the state capitol continues. Governor Dayton wanted to bring in a mediator to discuss the stalemate in the state budget, but the GOP wasn't very into that idea. Conversely, Dayton didn't send his commissioners to the meeting of the new Legislative Commission on Planning and Fiscal Policy. Meanwhile, the real consequences stemming from a lack of a budget are starting to line up, including the threat of a government shutdown, layoff notices for state workers and payments of upwards of $50million for those laid off.
---